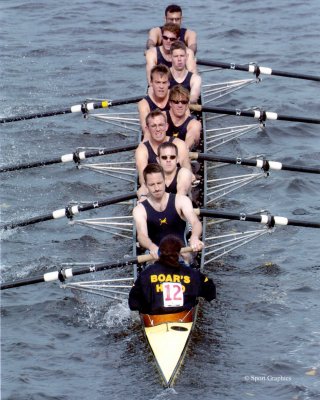 A long time ago I was an oarsman, and helped found and run Boar's Head Boat Club.
Some time before all the rowing, I enjoyed cross-country running.
And even longer ago, I was a club swimmer.
And I've always liked riding a bike.
So, I guess triathlon seems to have always been where I was going to end up.
I've done one or two triathlons a year several times since largely stopping rowing in 2002. In ten years since, my training has visited the extremes of nothing for months and months interspersed with bursts of twice a day most days. I've completed Land's End to John O'Groats, 1400 km in 7 days, with a small group of friends in summer 2010, and then done no cycling for a year. Up and down you might say.
This year, 2012, I've decided I'll aim for some consistency. My whole family clubbed together to get me some personal training sessions for Christmas, and I've kicked off the year with Nic Harvey, personal trainer at my work gym, kicking me into action. Triathlon, running and cycling buddies will no doubt provide the usual motivation/abuse.
Let's see where it gets me.
Update, 31 December 2012: Looking back at 2012 – it's been a good year.
Update, 31 December 2013: Wrapping Up 2013 – as a GB Age-Grouper.