This is a new event, but it was a great way to finish the 2013 triathlon season!
Result: 1st/50
(S: 2nd, T1: 2nd, C: 1st, T2: 7th, R: 2nd)
Date: Sunday 29 September 2013
Format: 750m lake swim, 24km two-lap country roads bike, 5km two-lap grass/trail run
Race website: http://www.trytri.co.uk/2013-events/howsc-triathlon/
Full results: http://www.triandenter.com/wp-content/uploads/2013/09/HOWSC-Sprint-100-Tri-Results-2013.xls
Photos: Great photos from Paul Gooddy
Try Tri Events don't do boring courses. Remember the twisty bike course and the field of icy mud at the Winchester Duathlon in March? They have even put on a triathlon across three sites the last couple of years (the VLT). The new HOWSC Tri is based at the New Forest Water Park (another wakeboarding cable lake, like Box End), where Try Tri also offer regular open water swimming sessions. I was nervous about negotiating some of the narrow roads on the sprint/novice bike lap (map), especially with heavy rain forecast… And the run course (map) looked to me confusing at best…
But, I'll admit it, I was wrong to worry!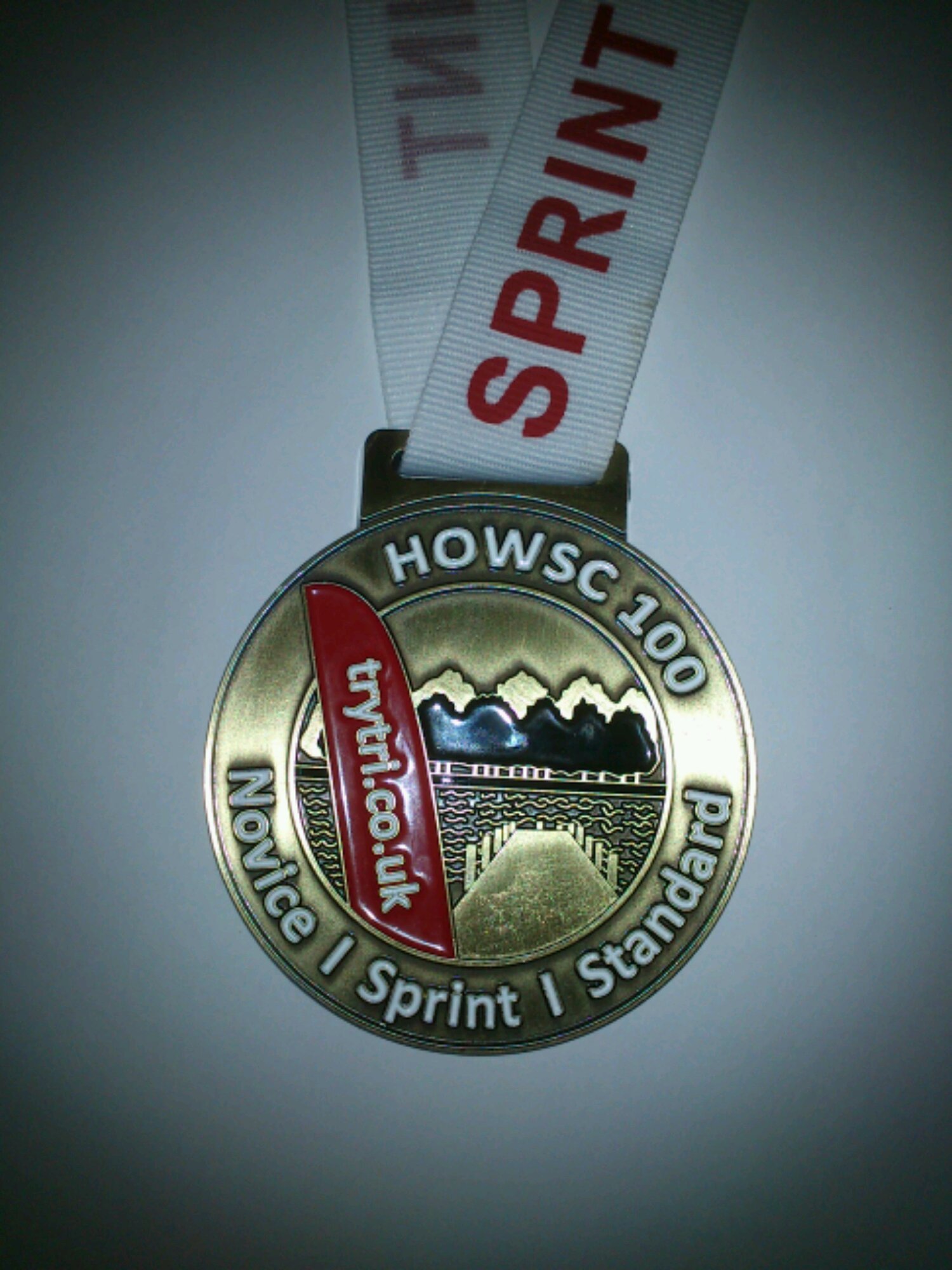 The event organisation was great. The race details were clear, the car parking and transition were well laid out and sign posted, registration ran smoothly, the bike lap was well marked and there were plenty of cheery marshals to direct the run laps and motivate us competitors all the way to the finish. The three waves even started on time! 🙂
I made a good start to the single lap swim and after the second buoy found myself in second or third. I exited the water second, though with one or two swimmers right on my heels. I had a good run up to transition and my T1 was pretty good and I was out on the bike in first place. The first part of the lap was on the A338 so there was a chance to settle down, but then we were into the twists and turns of Fordingbridge, followed by a nice climb up to Midgham and the narrow gravelly back road and awkward descent through Harbridge back to the A338. My average on the first lap of 35.5 km/h reflects my bike handling skills on those roads, and then 34.7 km/h on the second lap mostly reflects that it started to rain… I'm an even more nervous rider in the wet! Luckily it only lasted a few minutes and I was soon leaping off my bike and back into transition.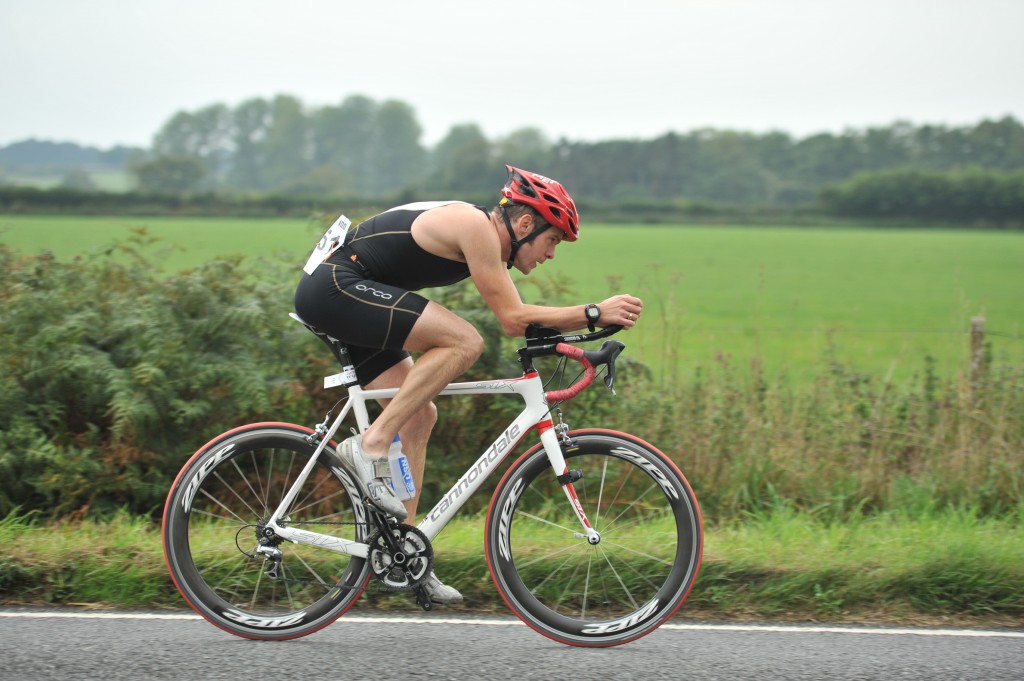 I wasn't sure how much lead I would still have at this point. When I exited T2, I tried really hard to get my legs moving under me quickly. At the top of the field I looked back and saw two fast looking runners about 150m behind. Suitably in fear, I started working as hard as I could. Running on grass is heavy going! At the start of the second lap, I got another look behind me, and could see the same two runners at almost exactly the same distance. I gritted my teeth and picked up speed. Somehow I made it to the finish with my gap still intact. Woo hoo! (Funny thing is, it turns out those two chasing runners were doing pretty well… in the Olympic distance. I actually had a 2 or 3 minute cushion in the Sprint but I worked hard for it, didn't I?! Average run pace, 3:51/km.)
It was a very friendly event and it was great to swap stories with some triathletes doing their second ever and others who are regular GB age groupers, as well as the super Try Tri gang. At least two other competitors, James Saunders and Tamsyn Smith have posted nice reports from today too.
I'm looking forward to receiving my prize, which apparently includes a free entry into one of next year's Try Tri events. Time to start planning 2014 already. 🙂