This month has been all about racing.

I've done five races in total – or six if you include the parkrun:
Reading tri was a great sharpener, I love the Tri2O Centre, and it was great to have Andy competing too. Em and the kids dashed over for the prize presentations and we all had a good pub curry in celebration afterwards. The 5k parkrun PB was reassuring too, confirmation that I had perhaps just pushed the swim/bike legs at Reading and the swim at the August Eastleigh Aquathlon a bit too hard to produce my best running form on those occasions.
So, I won't rehash the 2013 London ITU Aquathlon World Championships pre-race build-up and the registration day in Hyde Park, or race day itself. It was an awesome experience, and wonderful to be part of the GB age-group team.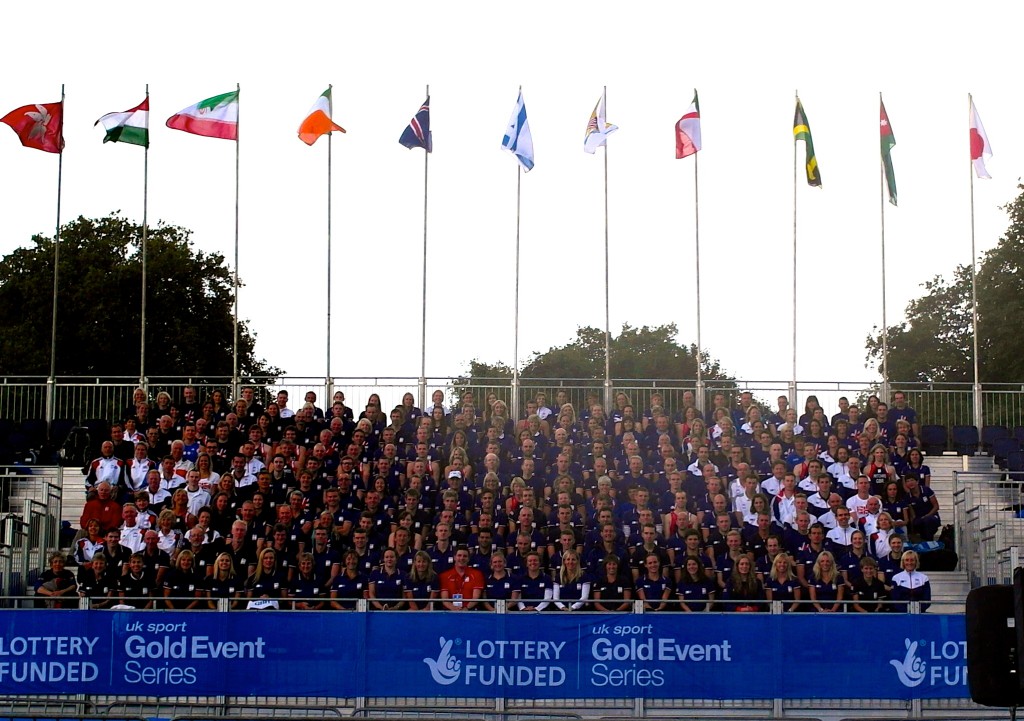 It was a pleasure to share it with family and friends. I'd love to be part of it again, though next year there's not only the job of qualifying, but also the question of how to afford the trip to Edmonton, Canada. The qualification races have recently been announced, and as in previous years aside from London 2013, there isn't a separate one for the aquathlon, so it would be sprint triathlon or nothing for me. Moreover, the qualification races for the European championships in 2014 have already taken place, so if not Edmonton, the next opportunities are in 2015 (when the world champs are in Chicago). Alan Cole addresses the conundrum of which qualification races to prioritize in a recent blog post.
After recovering from the (over)excitement of the world champs, the TRI Challenge Team triathlon was a blast, a fun morning out with two of my best training buddies, Andy and Jon. Plus a bike speed PB to boot. And then, without rest, the final Try Tri aquathlon of 2013 and the first HOWSC 100 Triathlon, were great events to round out a month of competing.
Not surprising then that I didn't actually do much training this month!! Particularly not on the bike, given my focus on the aquathlon. Never mind. It's about time to start planning the base training phase for 2014. 🙂
Finally, here's the comparison between this month's training, last month, and last year.
| | | | |
| --- | --- | --- | --- |
| | Sep 2013 | Aug 2013 | Sep 2012 |
| Bike | 2:09 | 5:39 | 6:34 |
| Run | 3:15 | 1:36 | 1:49 |
| Swim | 0:00 | 2:50 | 3:04 |
| Tri/Du/Aquathlon | 4:21 | 1:34 | 3:40 |
| Gym | 3:33 | 2:07 | 0:00 |
| Other | 0:00 | 2:45 | 0:45 |
| Total | 13:19 | 16:33 | 15:54 |