October… the time for a spring clean?

No races this month, not even one. Instead, there's been a lot of 'admin'.
I've done a lot of thinking about how to make most improvement over the winter, and have decided on a different strategy than last year, with three 4-6 week single-sport focus blocks. I've made a winter PT plan with Nic Harvey that will align with this. I have finally booked a visit to sports therapist Joe Allnutt, at the Overton Clinic to try to sort out the pelvis pain I've had biking since June.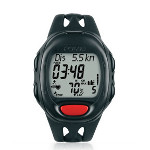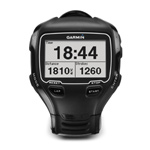 And I have decided it's at last time to replace my aging Polar S625X and become the latest of late adopters of the Garmin 910XT.
This means also replacing the Polar Precision Performance software I've used for training analysis for the last 8 years! I'd prefer to move to an online platform, provided it allows data import and export.
I've been playing with Strava (via their Android app) the last couple of months, and used TcxCreator to merge HR data a couple of times as an experiment. I don't think Strava handles non-bike/run sessions well enough. Garmin Connect seems to have supporters and detractors. TrainingPeaks looks like the best bet. It obviously has a lot of features that PPP doesn't have, and until I try it out, I won't know whether it's missing anything I use now.
On the training front (oh yes, that!) I've mixed it up a bit this month. After a couple of good rides at the beginning of the month, I've scaled back the biking, which might help with the injury recovery, and done more running. When it's raining, and the roads are covered in debris, I prefer running to biking. In the last few weeks I've done my longest runs since racing the Basingstoke Half Marathon a year ago, several around 15km.
Finally, here's the comparison between this month's training, last month, and last year.
| | | | |
| --- | --- | --- | --- |
| | Oct 2013 | Sep 2013 | Oct 2012 |
| Bike | 8:11 | 2:09 | 6:06 |
| Run | 7:17 | 3:15 | 5:25 |
| Swim | 0:00 | 0:00 | 0:00 |
| Tri/Du/Aquathlon | 0:00 | 4:21 | 2:31 |
| Gym | 2:10 | 3:33 | 2:08 |
| Other | 0:45 | 0:00 | 0:20 |
| Total | 18:22 | 13:19 | 16:31 |