Lots of jobs today… First up, saying goodbye to our bikes which we had to rack 24 hours before we race. I had a minor mechanical when I went to let a little air out of my tyres and the valve on the front jammed open… I'd just made my way back out of transition with the wheel and got to the onsite mechanic and it finally unstuck. We pumped it up to race pressure, let it down… Everything seems ok. Fingers crossed for the morning.
After scouting the huge transition, entries and exits, we made our way to the swim familiarisation session. It's going to be several minutes of extra running into and out of transition both times!
I practised several swim starts. Depending on where you end up on the pontoon, it's either two steps or only one before diving in. I think it's going to be a brutal few hundred metres to the first buoy.
I swam one lap. The lake is shallow, maybe 5 feet, beautifully clear, and chlorinated! It's like a giant pool. The exit is back onto the sand, before the long run up towards the grandstand and then through and on to transition.
Next up lunch: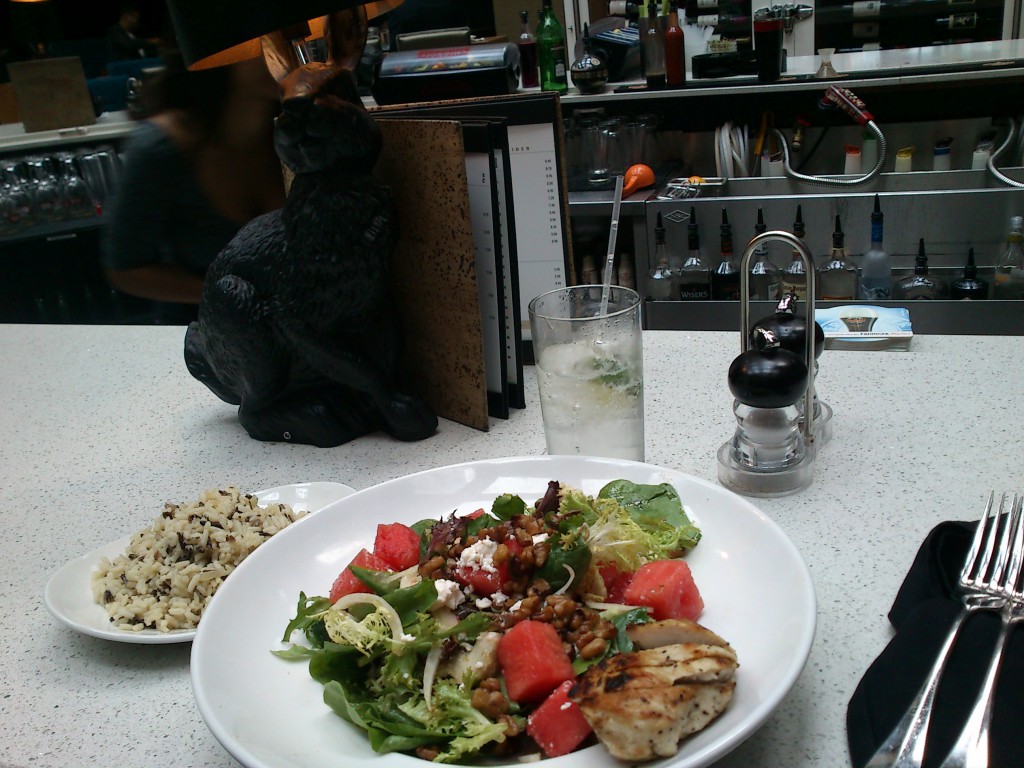 Very tasty! And yes, that is a rabbit in the background. 🙂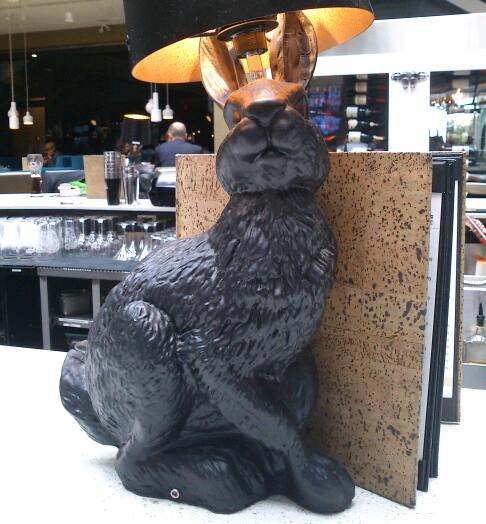 The rest of the day is going to be busy, with the GB team briefing, team photo, the official opening ceremony and maybe the pasta party with thousands of other athletes of all nations.
Can't wait for tomorrow now. THIS IS GOING TO BE EPIC. (And live on the internet remember!)