As well as everything else they do, Try Tri Events have a bike box that they hire out for very reasonable rates. Perfect for protecting my bike on the trip to Canada!

I've never packed a bike box before, so I watched lots of YouTube videos, but it still seemed like a good idea to try it out before my trip, so I headed down to the shop in Chandler's Ford (Google map) today to have a go!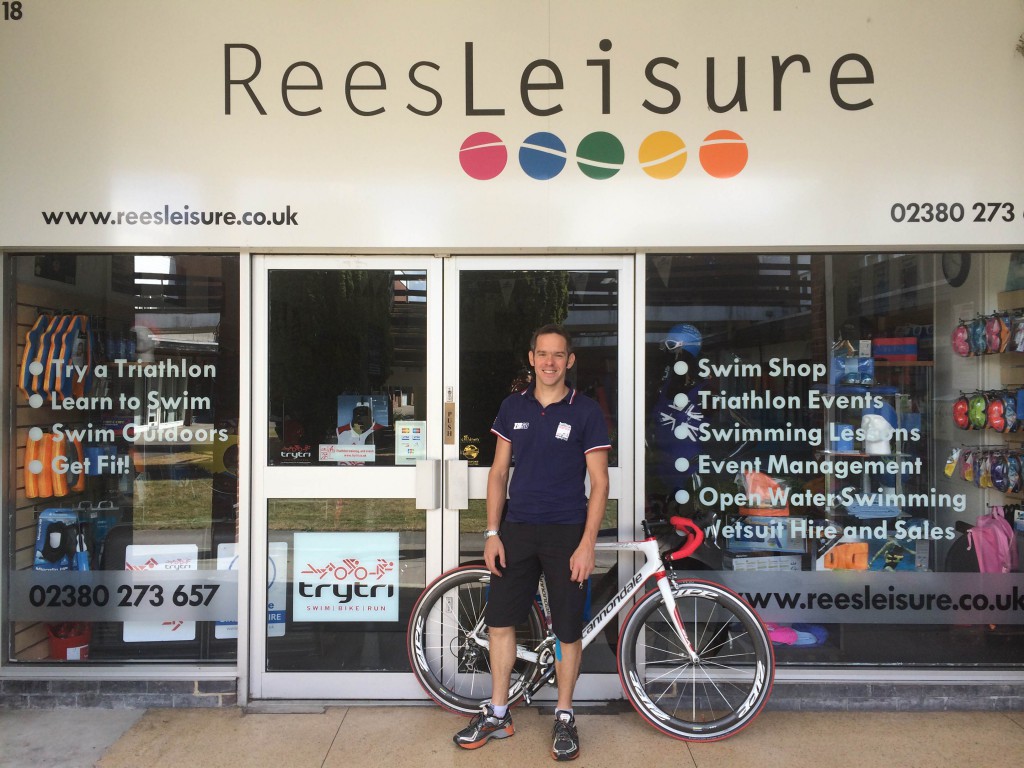 You can make out the box just behind the window on the left, as well as lots of other cool stuff!
I was very inexpert deconstructing my bike – wheels, pedals, handlebars, seat post and saddle, and rear derailleur all had to come off – but I got it done eventually. I also had to separate my aerobars from the handlebars in order to be able to close the lid. With almost everything in, it looks like this: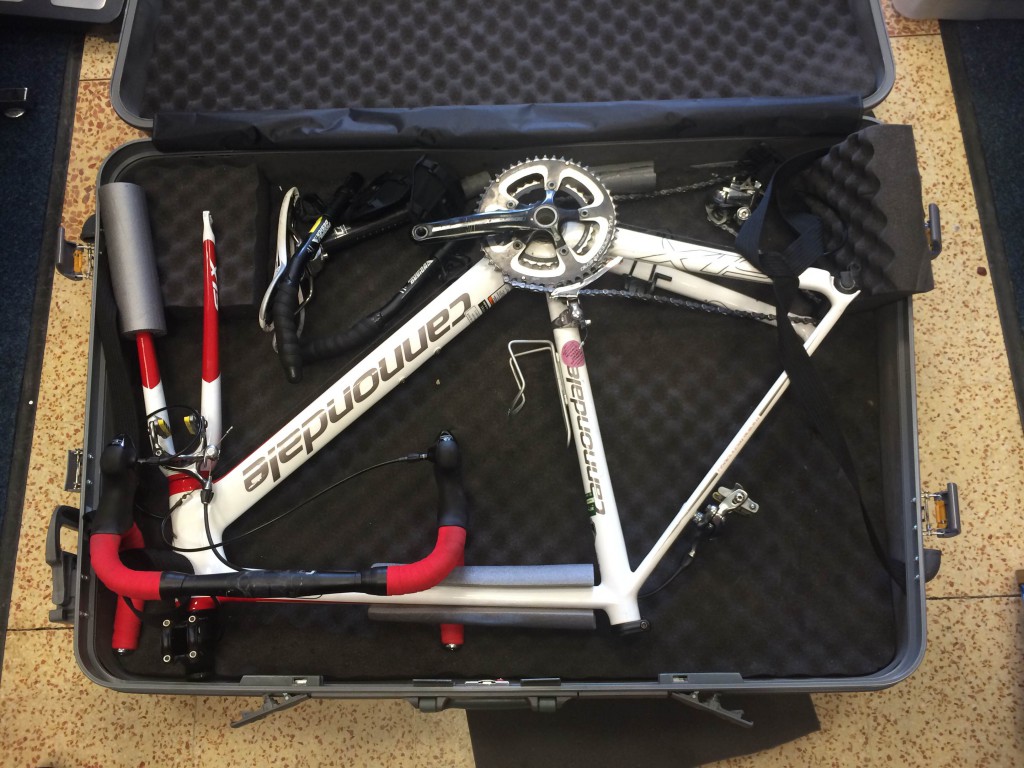 You can see I've arranged some of the extra bits of foam padding that come with the box to keep everything safe from knocks, but I'll put more in when I do it for real. The box also includes a spacer that clips between the rear drop outs, and there are straps across the box too. But you can see there are two key things missing above… Yes, wheels!
Having popped wheels in the nice padded bags which are also included, it really doesn't look like they'll fit… but with a bit of jiggling everything went in snugly, and the box is good to go!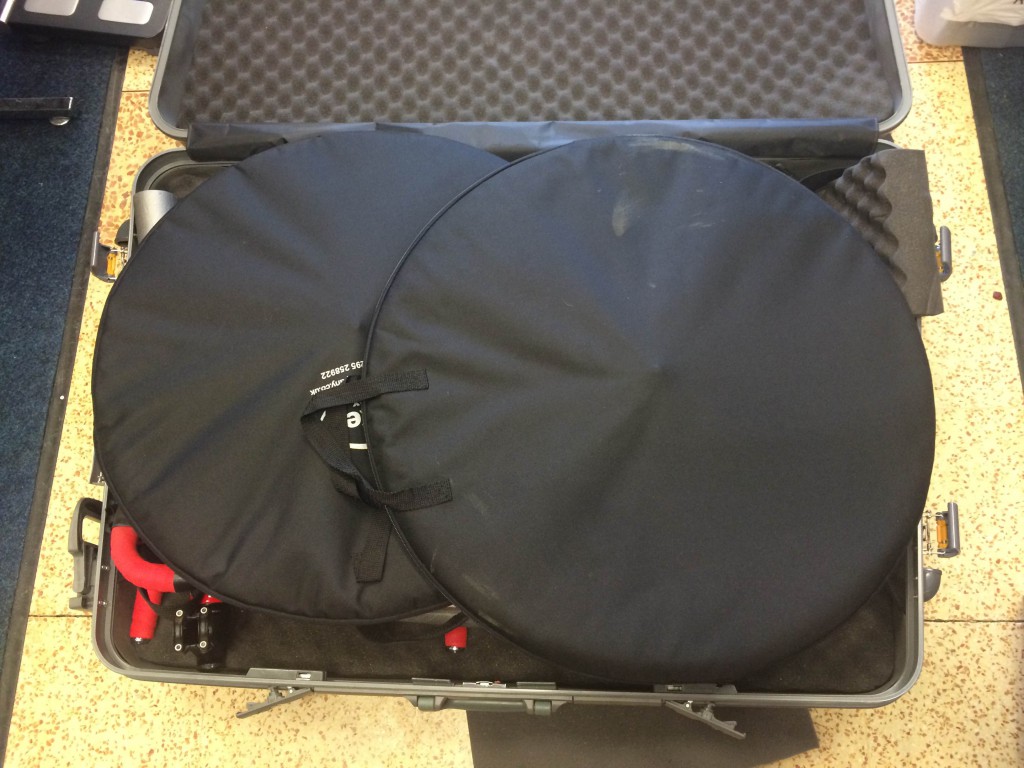 The box is very easy to manoeuvre when upright, and with everything in, weighed 22.2kg – just under the typical airline weight allowance, so still room for a bit more padding.
It took me a while to reconstruct bike and leave Chris in peace, but I got there eventually, and I'm much happier I'll be able to do it come the end of the month.