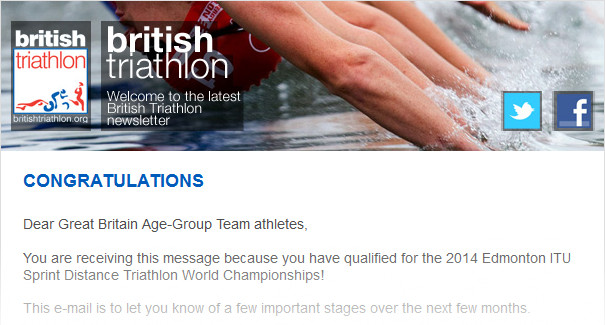 I have qualified for a place in the GB Age-Group Team for the world champs!
The race is on 29 August 2014 and I'm working hard to get myself to Edmonton, Canada.
I would love to talk to potential sponsors interested in connecting with triathletes locally and in the GB Age-Group team, who might be able to support my training and racing in some way. Suggestions welcome!
I also intend to use this opportunity to raise money for The Brain Tumour Charity – details here.