The Basingstoke Gazette is my local paper and has a great sports section, highlighting our local athletes and teams (Go, Bison!) as well as covering national sports news. In fact, in the last few weeks, they've been able to cover the fantastic results of Aaron Harris, who grew up in Overton, and the Gazette website reported live his 6th place at the Commonwealth Games, third Englishman behind Alistair and Jonny Brownlee!
They ran a nice interview and photo on my build-up to Canada in the paper a few weeks ago (don't say it must have been a slow news week!) and have followed that up with a news-in-brief in yesterday's paper about my recent win at Eastleigh tri. Fame at last! 🙂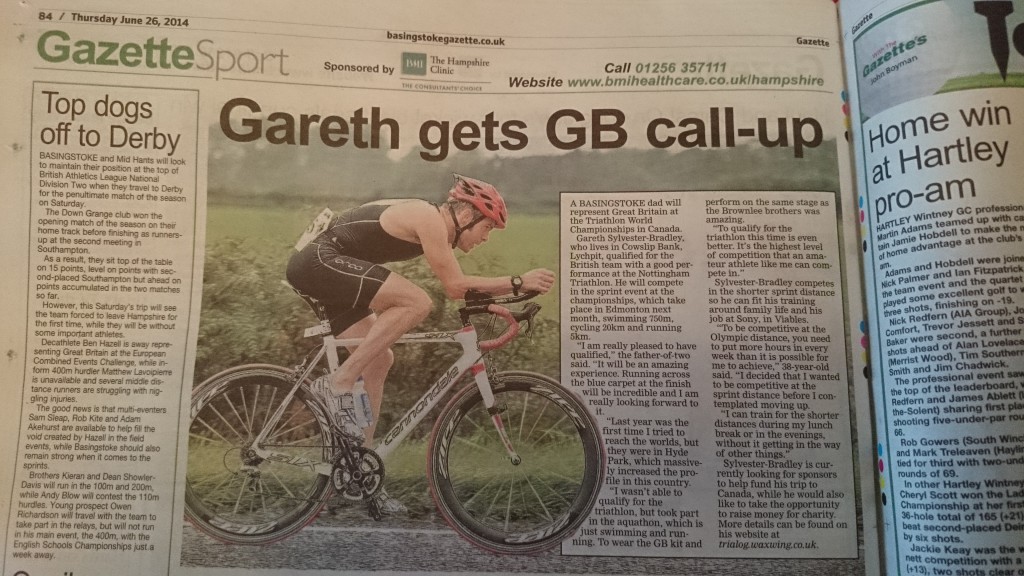 As they mention in the paper, I'm fundraising for charity – see Tri for The Brain Tumour Charity.