I don't have the strength to write up the race just yet.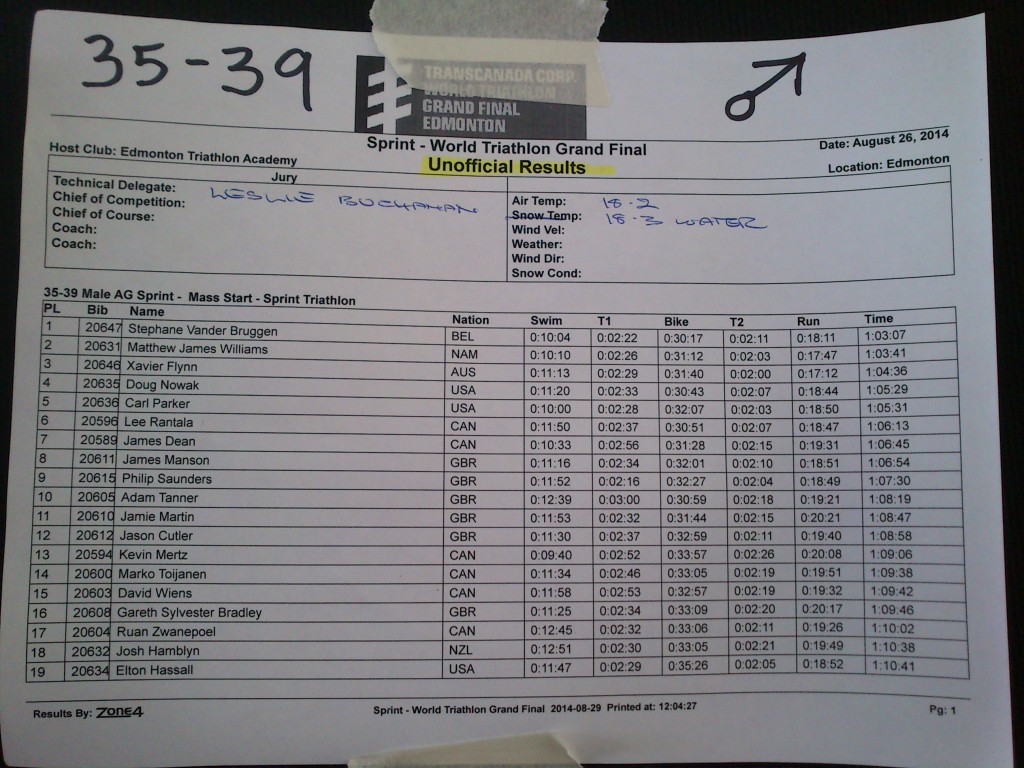 16th/81 in the world in my age-group. Pretty good!
I deserved my finisher's medal…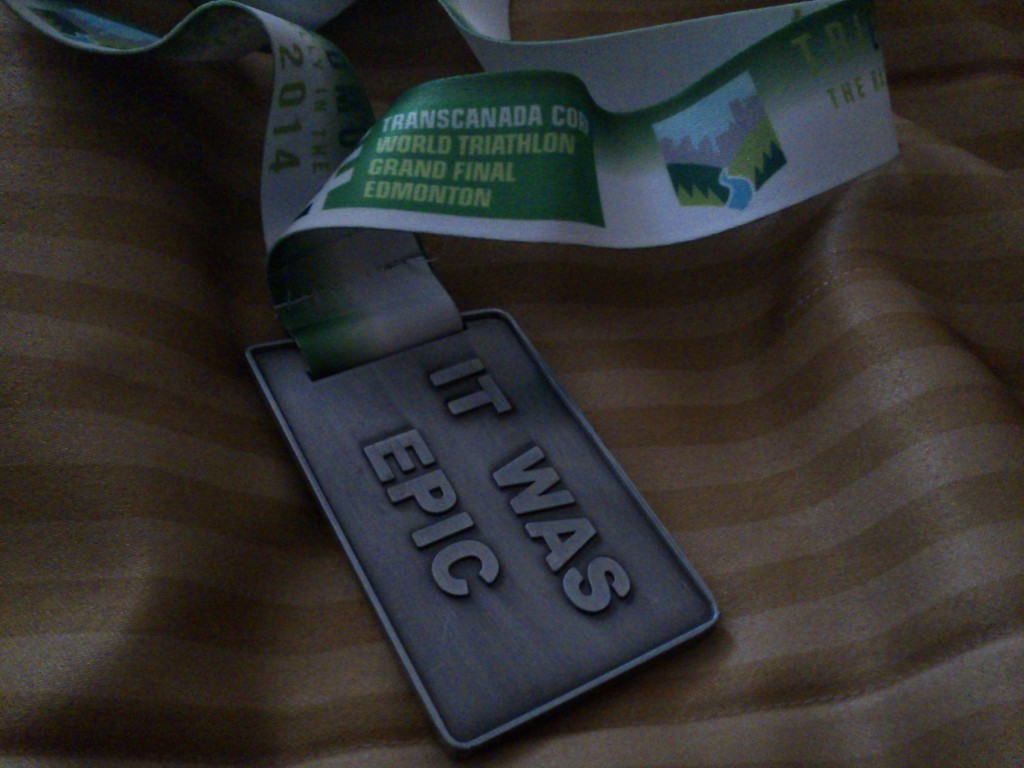 And my lunch: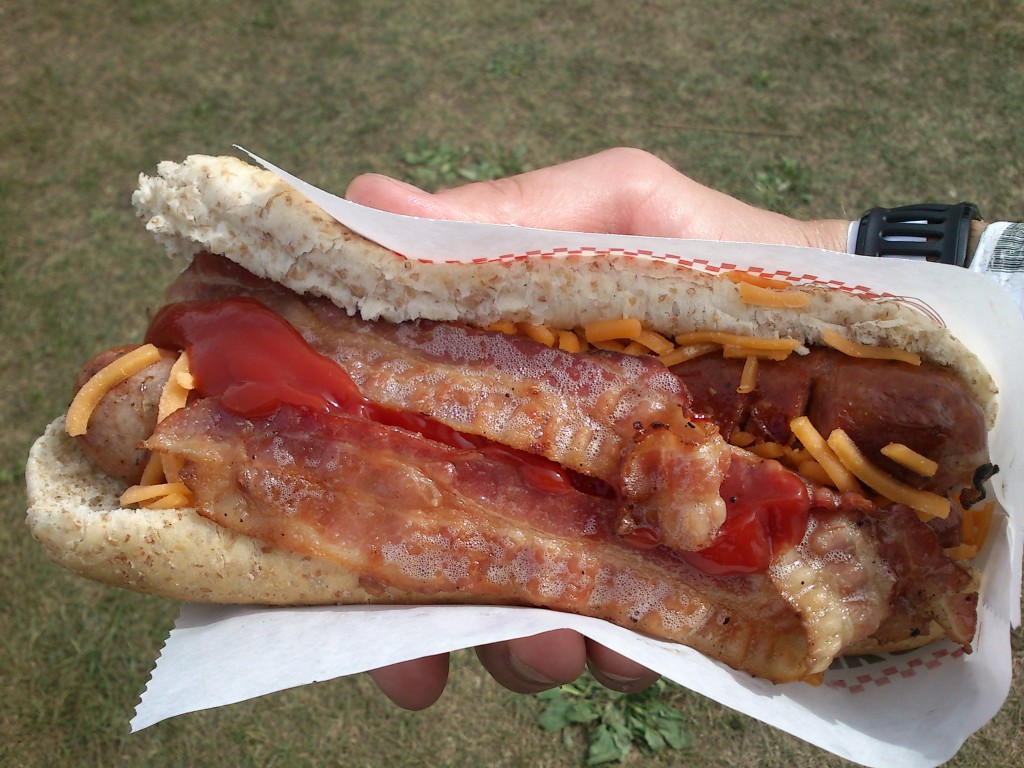 That's a custom double Fat Franks honey ham smokie with cheese and bacon, and ketchup. Without question, IT WAS EPIC. I had a diet cola with it.