Having had a first appointment with Mr. Mike Risebury, consultant orthopaedic surgeon, on Monday, I've just come back from an MRI scan to confirm whether I have a meniscus tear. I have a follow-up with Mr. Risebury in a few days time, but I thought it'd be fun to try to read the MRI scan myself!
And as far as I can tell, a tear is quite clear in these pictures. The arrows I've drawn show what I think is fluid (white) leaking into a tear in the mensicus (black).
This is a slice through my left knee, looking from the front: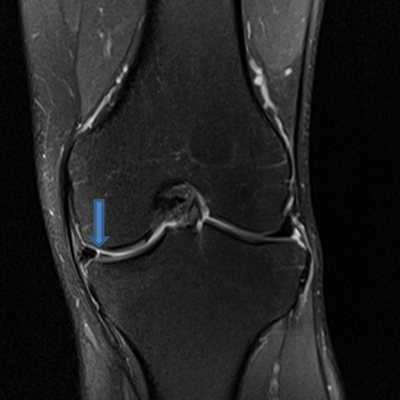 And this a slice through the same knee, looking from the left: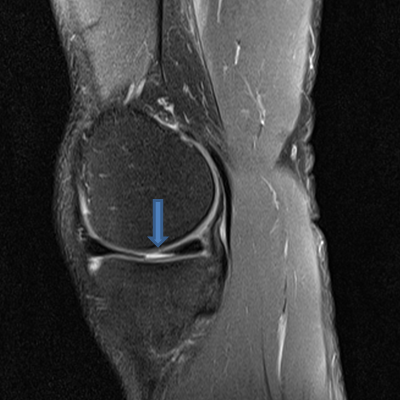 It'll be interesting to find out if I've read the MRI correctly, and whether we're then going ahead with an arthoscopic partial meniscectomy.