The plan for 2013 called for a first block of training focused on building bike power, with more core and resistance work in the gym and time on the turbo, also trying to ingrain the aero position and more efficient pedal stroke that Filipe helped me with back in November.

I can feel and see the progress I've made in the gym, and my improved core is helping on the bike, but I can't say as I've felt I have more power. This may be partly because most of the turbo sessions I've done followed within 48 hours of work in the gym, but also, I think the adage is true that the best training for biking is biking, and I haven't spent as much time on the turbo as I probably should have. But I'm not sure how to reconcile those two!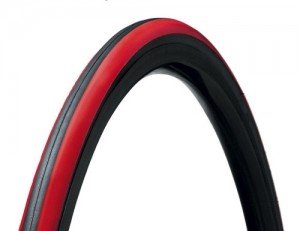 Today was actually my first outing on the bike this year. I've just put on the Vredestein Fortezza TriComp Slick tyres I bought from Merlin Cycles and I thought I'd better have at least one ride on them before the first Dorney Duathlon this Saturday. They seemed to hold the road really well, even in the wet.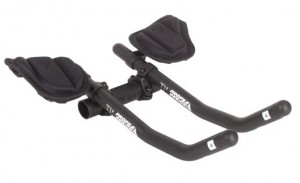 It was a bit blowy, a westerly 20 mph according to the BBC, but I managed to spend a reasonable proportion of the ride on the Profile Design T1+ aero bars that Filipe fitted for me.
It looks like Saturday will be almost as windy, but it'll be a good chance to see how I'm doing.
Here's a comparison between this month's training and last year.
Jan 2013
Jan 2012
Bike
7:50
8:35
Run
1:55
2:21
Swim
0:00
0:14
Tri/Du/Aquathlon

*

1:25
0:00
Gym
12:46
3:08
Other
0:00
6:02
Total
23:57
20:23
*Tri/Du/Aquathlon includes multi-sport racing of course, but also those high-intensity (mostly bike-run) brick sessions that are at or above race pace. Single-sport races, high-intensity single sport sessions and mid- or low-intensity bricks go in the single sport stats. Somewhat arbitrary but there you go!