Continuing injury recovery, a month-long cold and a happy Christmas.

I'd really hoped to do either the Tadley Runners' Xmas XC or the new Muddy Welly Run, but the cold that I picked up at the end of November just dragged on and on. It's New Year's Eve and lungs and sinuses are still less than 100%. Ah well, it's been a great year triathlon-wise; 2013 has zoomed by, even if it's ended at a damp, wheezing, shuffle.
This month I've kept up the running as much as I can but I haven't felt able to start the biking/turbo I had planned. I eventually gave up trying to train through the cold and let Christmas with family put a significant dent in any training, though this year I snuck my wetsuit along to our traditional Boxing Day trip to the blustery Norfolk coast and after helping the kids build sandcastles and play chase with the tiddly breakers, I got in a 4 minute swim before my hands felt like they were going to fall off. My body felt fine, so gloves might allow a longer swim next year!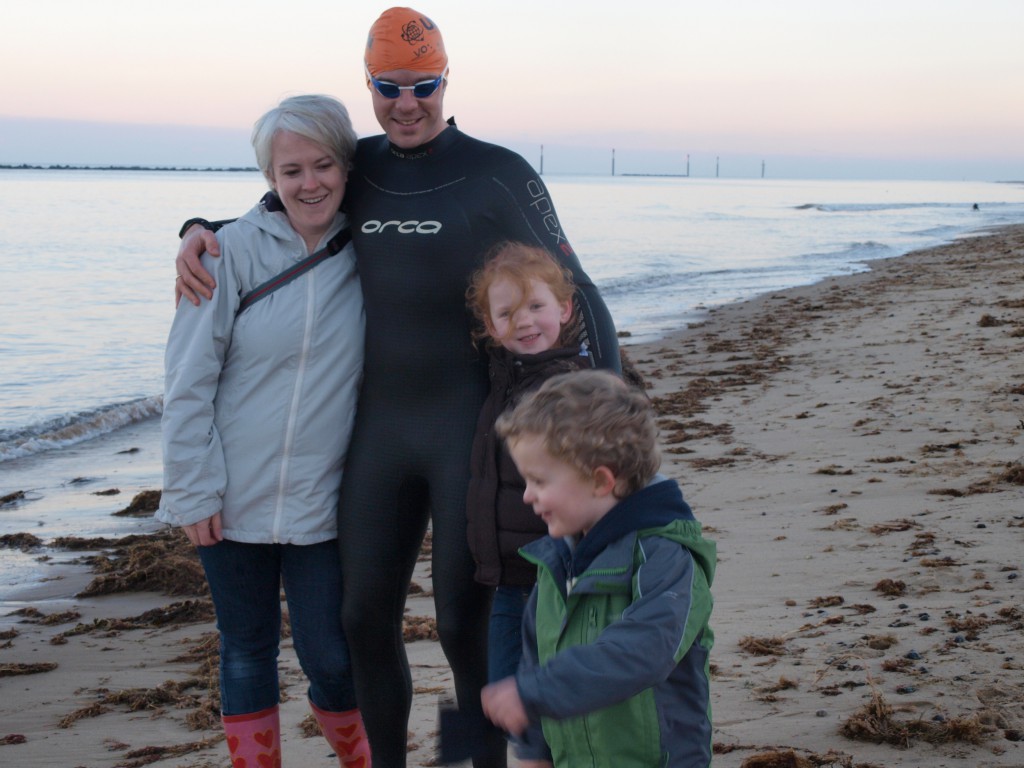 I guess that's a wrap for 2013, and I'm now writing a quick summary/review against my goals for the year, after which I'd better post the new goals I'm setting for 2014.
Finally, here's the comparison between this month's training, last month, and last year.
| | | | |
| --- | --- | --- | --- |
| | Dec 2013 | Nov 2013 | Dec 2012 |
| Bike | 2:27 | 3:53 | 2:36 |
| Run | 7:37 | 6:58 | 1:13 |
| Swim | 0:04 | 0:25 | 0:20 |
| Tri/Du/Aquathlon | 0:00 | 0:00 | 0:00 |
| Gym | 1:52 | 4:44 | 6:01 |
| Other | 0:30 | 0:30 | 0:00 |
| Total | 12:31 | 16:30 | 10:11 |