It's been another brilliant day down at Hawrelak Park. When I get home I'll have lots more photos to add but I think it's worth posting this one to show how fantastically close we could get to the elite racing.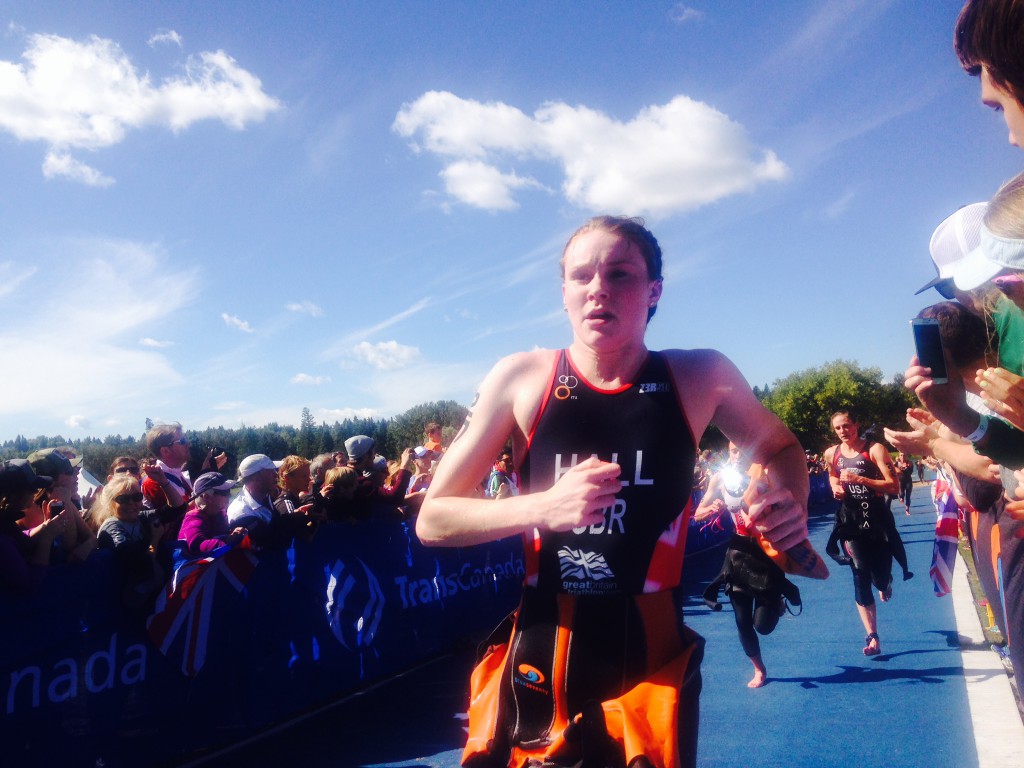 We were able to watch the elite ladies go through their pre-race rituals in the swim pen, the two-lap swim and exit, and then cheer them through six bike laps and the climactic finish to the run all within a few hundred metres walk. What a race to finish the 2014 World Triathlon Series.
I had a swim in an Endless Pool to calm down (and now I want one!), found pad thai for lunch and some more super-friendly Canadians to chat to, before watching the para-triathlon from the grandstand.
One four letter word sums up the day nicely; begins with E…