An epic, rollercoaster, month.

I've written more posts this month then ever, so there aren't any more facts to write up. 🙂 The last week feels like a destination on the road I've been travelling since starting this blog at the beginning of 2012. But so many recent downs and ups on the way: the scramble to recover from a difficult winter – but making it to Nottingham for the GB qualifier; immediately fearing I'd just missed out – then in fact getting a 'Q' next to my name; worrying that I couldn't justify coming to Canada – but receiving so much encouragement and support from family and friends; despair at injuring myself more badly than I have done in years so close beforehand – but making enough of a recovery to perform respectably…
Rudyard Kipling's "If—" pops into my head. Its most famous verses, like the couplet above the players' entrance at Wimbledon, trip off the tongue, perhaps readily enough to make them seem trite, but I think it's a poem that's worth (re)reading in its entirety.
It has been a privilege to represent GB again and an honour to be part of such a dedicated, passionate, friendly team of athletes, staff and supporters. The trip to Canada is something I will remember for the rest of my life.
I feel so lucky to have had the support of my family and my closest friends, without whom I simply would not have made it here emotionally, mentally, physically or financially. I can't thank you enough.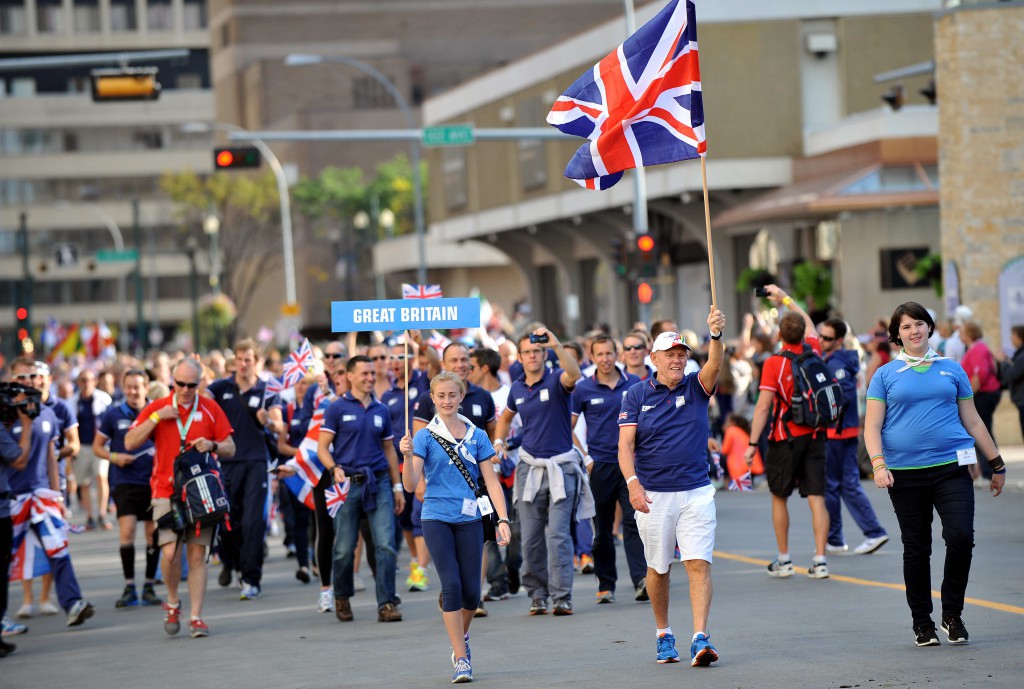 Right, deep breath. September will be along shortly and it's going to be a busy month!
Finally, here's the comparison between this month's training, last month, and this month last year.
| | | | |
| --- | --- | --- | --- |
| | Aug 2014 | Jul 2014 | Aug 2013 |
| Bike | 8:19 | 16:51 | 5:39 |
| Run | 1:36 | 3:30 | 1:36 |
| Swim | 5:35 | 4:27 | 2:50 |
| Tri/Du/Aquathlon | 1:11 | 0:31 | 1:34 |
| Gym | 7:15 | 0:51 | 2:07 |
| Other | 2:30 | 7:38 | 2:45 |
| Total | 26:26 | 33:48 | 16:33 |