May was a month of two halves. I managed to put in a great couple of weeks at the beginning of the month, but then picked up a D&V bug that knocked me out and left me struggling to just recover for my season 'A' race on 1 June.

Two races this month: Box End Aquathlon, the first qualifier for the GB Age Group team for the World Champs in London, was a great experience all round and finishing 6th/17 in M35-39 has got me into the team, while 13th/222 at The All Nations Triathlon was a solid warm-up for the big ones in Nottingham and Bristol and included probably my best ever triathlon bike split (35.7 km/h).
Unfortunately, the third event of the month, the Emsworth-Basingstoke Relay, went ahead without me, due to a nasty bout of diarrhoea and vomiting that started 24 hours before. Luckily my team went ahead as a party of five, rejigging who would do which leg on the drive down to Emsworth, and coming out with a 5th place finish… or as Duncan said, 1st of those not serious enough to have their own team kit! That's two places higher than we managed at Emsworth-Basingstoke 2012 with four runners. What could we do if we had six?! It's an event I really enjoy and having also recce'd some new legs in the weeks before, I'm gutted I wasn't there. But I could barely stand upright, let alone run, so I'm really pleased the guys went ahead without me.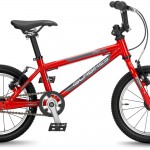 The rest of May was a write-off. Em and the kids, Andy, Nic and Jill kept me from outright panic, but my sore throat came back with a vengeance, and I managed just one short session in the gym before the family and I packed our bags and bikes and headed up to Sherwood Forest for half-term. We had a lovely week, building Lego, making palaces out of cereal packets and exploring the woods for deer and rabbits and mini-beasts. Both the kids loved the cycling trails almost as much as the play areas and den building and I think we can just about say Zac is riding solo on his Islabikes Cnoc 14; pretty awesome with his 4th birthday still a few weeks off! Unfortunately, my sore throat wouldn't budge, and I couldn't use the spare running or biking kit I'd packed at all.

One thing that did go right was that I noticed a pair of secondhand Zipp 404 alu/carbon clinchers on eBay not that far from where we were staying. The bidding went right up to my max, but I won, with less than a fiver to spare. It was a bit of a punt, but I figured when we need the money I can always eBay them on at the end of the summer and take the hit as the 'hire charge'. Full carbon tubs may be the ultimate race wheels, but the fact that I could switch these onto the bike three days before racing while 180 miles from home definitely counts for something!
Of course, I'm writing this in June after 'the event', but what happened next is the story for the very next post.
Finally, here's the comparison between this month's training, last month, and last year.
| | | | |
| --- | --- | --- | --- |
| | May 2013 | Apr 2013 | May 2012 |
| Bike | 3:41 | 12:42 | 3:34 |
| Run | 0:53 | 4:05 | 3:25 |
| Swim | 0:52 | 2:05 | 1:51 |
| Tri/Du/Aquathlon | 1:30 | 1:42 | 2:23 |
| Gym | 5:02 | 2:34 | 4:37 |
| Other | 0:00 | 0:00 | 0:02 |
| Total | 12:01 | 23:10 | 15:54 |
Despite the missing fortnight, the total for the year so far, 97:24, is only just shy of the 100 hours that was only an ambitious goal back on 1 Jan.